The Kotoba Zamurai Archives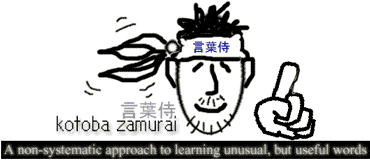 "Kotoba zamurai" articles are written to be "
a non-systematic approach to learning unusual, but useful words
." While these not-so-serious articles are written with the upper-beginner to intermediate in mind, even beginners should be able to get something out of them. If not, I may have wasted 15 minutes of your life... I will leave it up to you to take the chance.