石川 - Ishikawa
---


This Prefecture's Symbol


石川 - Ishikawa

Prefecture's Bird: Golden Eagle
Prefecture's Tree: Hiba
Prefecture's Flower: Black Lily

CAPITAL : Kanazawa

兼六園 Kenrokuen in Kanazawa is one of the three great Japanese gardens in all of Japan.

Click here for a Map of Kenrokuen in English [JPG 198 kb]
Kenrokuen Brochure 1 [JPG 150 kb]
Kenrokuen Brochure 2 [JPG 109kb]

Kairaku-en and Koraku-en are the other two.

If you are in Kanazawa and like curry & rice there is a great restaurant called Hot House . By all means visit that place. It looks like they have two restaurants there now.

Also Noto peninsula [能登半島 noto hantou ] is a very beautiful driving spot. You can see on the map below how the peninsula extends into the sea. You can also see real Japanese graffiti!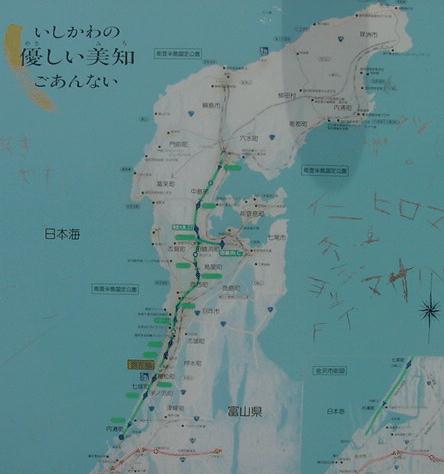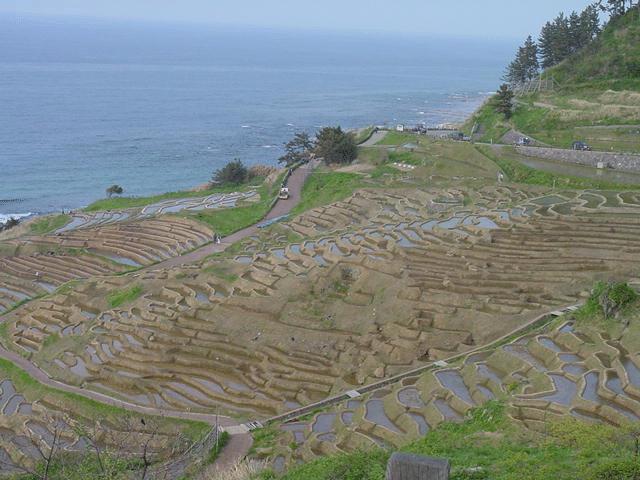 This picture is a place called 千枚田 sen mai da which means "1000 rice fields." And if you look at the picture you can see they weren't kidding. actually there are much more than 1000!
小松 Komatsu has the largest airport in Ishikawa.
Links:
石川 - Yahoo! Japan's Ishikawa Page
Ishikawa Prefecture homepage

---
Do you know something about this prefecture? Become its sponsor! It's easy. Just contact Clay with information,links, trivia, photos, favorite spots etc and your information will be added with a credit to you!
Support those who Support TJP!