View topic - Strange unidentified Candy
Hi everyone, someone recently gave me this japanese candy. However I can't read what it says, and I'm not sure how exactly to eat it. If anybody knows this candy, or can read the package, it would be greatly appreciated!

Thanks!
You do not have the required permissions to view the files attached to this post.
soundofonions

Posts: 1
Joined: Mon 04.28.2014 5:43 pm
Native language: English
---
It's too blurry trying to read through the plastic.
richvh

Posts: 6479
Joined: Fri 09.30.2005 3:35 am
---
The instructions are on the back, you need to take a photo from the other side. All I can make out is 'be careful not to let the contents spill out when you decide to eat it!'
なぜなら、おまえは・・・・・・人形だ



Ongakuka

Posts: 1029
Joined: Mon 09.26.2005 6:07 pm
---
These are Jelly Bars (lit: Jelly Sticks). I've seen plenty of domestic and foreign candy like this. You simply rip the top off and squeeze the contents into your mouth. Here's an example using a similar product (the method's the same).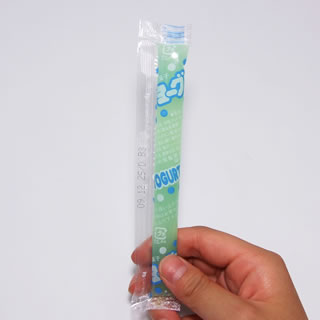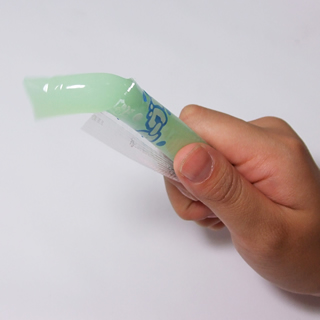 JiveCat

Posts: 1
Joined: Thu 05.01.2014 7:41 pm
Native language: English
---
---
Return to Culture and Info about living in Japan
Who is online
Users browsing this forum: Bing [Bot] and 7 guests