View topic - Question about the use "Chan"
I thought "Chan" was only used when addressing children or when children are addressing each other?

I have come across a number of examples where "Chan" was used as an insult and as a friendly playful greeting between adults. What are the basic rules for the usage of "Chan"?

Thanks again

Tgsc

tgsc

Posts: 8
Joined: Mon 11.21.2011 1:16 am
Native language: english
---
http://en.wikipedia.org/wiki/Japanese_honorifics#Chan
There's a little more about it here:
http://thejapanesepage.com/grammar/name_titles
I think that covers it well enough.
Let us know if you have more questions about it (or other honorifics).
猿も木から落ちる



phreadom

Site Admin
Posts: 1762
Joined: Mon 01.30.2006 1:43 am
Location: Michigan, USA
Native language: U.S. English (米語)
Gender: Male
---
chan may be used in several ways. You may use it to convey a sense of cuteness to one's name such as a boy , a girl , or even your pets. Even among lovers , "chan" is commonly used.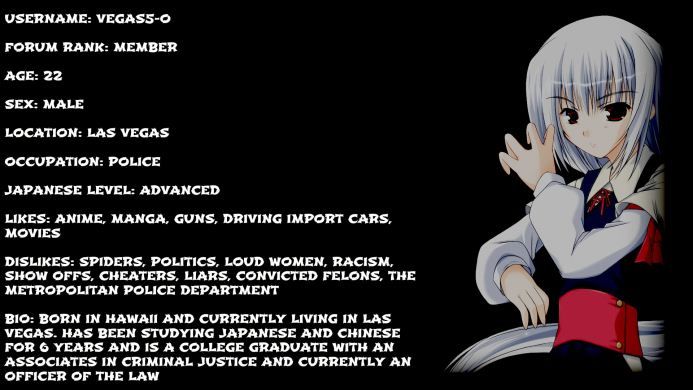 HawaiianBoy

Posts: 12
Joined: Thu 12.08.2011 2:02 am
Location: North Las Vegas
Skype chat: sid_lee92
Native language: English
---
It would appear that "Chan" is more widely used then I first thought.

Thank you for your reply's and links I missed both of them when I did my search.

Tgsc

tgsc

Posts: 8
Joined: Mon 11.21.2011 1:16 am
Native language: english
---
---
Return to Japanese General Discussion
Who is online
Users browsing this forum: Bing [Bot] and 4 guests