View topic - US made vintage scarf, has Kanji writing
Hello, I was just wondering if I could challenge someone to translate this for me. It is a vintage shawl/scarf a friend gave to me, and I know only two kanji off the top of my head! LOL I know. It's sad.
I *think* it says love 愛 in here a couple of times, but I would like to know what the rest of it says.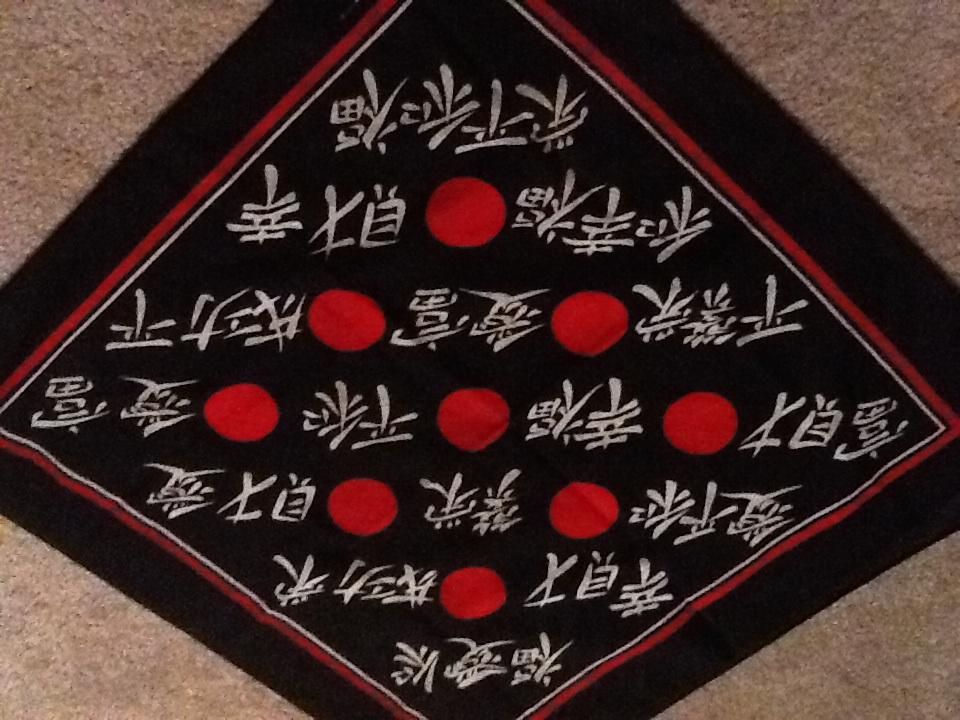 Please, I'd appreciate it! Thank you.
Posts: 1
Joined: Wed 01.16.2013 3:33 pm
Native language: English
---
Some of the 'words' I see are:
福愛和
幸財 
富財
幸福
和幸福
愛富
栄平和福

However, they aren't really words for the most part unless they're chinese.
Some of the characters I can't decipher (or can't put in the effort to decipher since they don't seem to form words or any coherent message.)
Posts: 258
Joined: Tue 08.09.2011 12:54 pm
Native language: English
---
love peace prosperity happiness harmony etc.

These are kanji you'd associate with good fortune.
なぜなら、おまえは・・・・・・人形だ
Posts: 1034
Joined: Mon 09.26.2005 1:07 pm
---
---
Return to Translation Questions or Discussion
Who is online
Users browsing this forum: No registered users and 12 guests