View topic - Message from my Japanese email buddy
In my first email from my new email buddy they said "Nihongo umaidesune." What does that mean?
Posts: 59
Joined: Fri 05.06.2005 7:00 pm
---
Nebby4T wrote:

In my first email from my new email buddy they said "Nihongo umaidesune." What does that mean?
"Your Japanese is very good."
umai
literally means "delicious," but in conversation can also mean "well-done" or "good."
Posts: 775
Joined: Fri 02.18.2005 3:30 am
Location: Osaka
Native language: English
Gender: Male
---
Posts: 59
Joined: Fri 05.06.2005 7:00 pm
---
Unfortunitly... they say that when your a begginer xD and they say your japanese is fluent when your intermediate, have conversations when your a little better, and when your close to fluent they will start to correct you.. so I've heard, is the way they react to your japanese in Japan~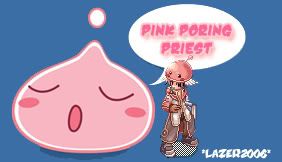 Posts: 3
Joined: Mon 05.16.2005 12:53 am
---
I have been emailing with one of my other email buddies and he said "Nihongo no rensyuu wo shite iidesuyo. Eigo no rensyuu wo saste kudasai." I know what most of the words mean. I know Nihongo is Japanese, Rensyuu is practice, and Eigo is English, but I don't know what Saste means and I'm not exactly sure how to put them together.
Posts: 59
Joined: Fri 05.06.2005 7:00 pm
---
S/he asked you to help them practice thier english.

"Your practicing Japanese is good. Help me practice my English please."
XD At this sig.
Number of people that have: 13
SaiaiKenja
Daisuke
Kodi
dreamingxashley
redfoxer
ben
Elumi
LordDisa
Kates
AaRoN
Rezeyu
Hideiko_san
roosh
ParanoiaK3
Posts: 482
Joined: Tue 01.25.2005 7:04 pm
---
That's what I thought. I just wanted to make sure.
Posts: 59
Joined: Fri 05.06.2005 7:00 pm
---
not to but in, but I was speaking to a Japanese woman and she repeatedly said my japanese was very good, so does this mean she thinks my japanese is bad?:(
fear not death, it ends only your life. nothing else.
Posts: 36
Joined: Wed 05.11.2005 2:51 pm
---
Japanese people will compliment your japanese and continue to do so unless you deny the compliment (japanese custom). The phrase "jouzu desu ne" seems to appear more often when they are uncomfortable because they don't understand than when they are impressed.
I preferred getting false compliments to actual praise of critique, once they actually think you;re good they assume you're fluent.
いっしょうに勉強しましょう
Posts: 5
Joined: Thu 05.26.2005 8:51 pm
---
I am not a beginner (although with Japanese I have a long way to go yet!) but living in the States, I still get the, "Nihongo ga jouzu" when I first meet someone. I think that is because not many people here can speak Japanese well and Nihonjin living here are not used to seeing Americans speaking Japanese.

When I am in Japan, I only hear it when I say something particularly strange like reciting a Basho haiku or patting my stomach and saying 'yo wa manzoku ja' after eating (What the shogun would say after a good meal).

I remember when people stopped saying 'Nihongo ga jouzu.' At first I thought, has my Japanese gotten worse? But then I gradually took their silence as a compliment. The Nihonjin I was speaking with were actually listening to what I was saying (in Japanese) rather than just complimenting me on the fact it was in Japanese.

Kind of a strange phenomena, but one step on the language learning journey.
Site Admin
Posts: 2810
Joined: Fri 01.21.2005 9:39 am
Location: Florida
---
Wow, that's interesting. Didn't know that.
XD At this sig.
Number of people that have: 13
SaiaiKenja
Daisuke
Kodi
dreamingxashley
redfoxer
ben
Elumi
LordDisa
Kates
AaRoN
Rezeyu
Hideiko_san
roosh
ParanoiaK3
Posts: 482
Joined: Tue 01.25.2005 7:04 pm
---
---
Return to Translation Questions or Discussion
Who is online
Users browsing this forum: No registered users and 8 guests