View topic - Out of Curiousity
As the title says, I am wondering where the one download, LearnKana.exe, disapeared too. I saw this as a download about a year ago, and it is actually pretty helpful. I luckily still had a copy to use, but it just struck me odd that I couldn't find it anymore. Here's a picture of it: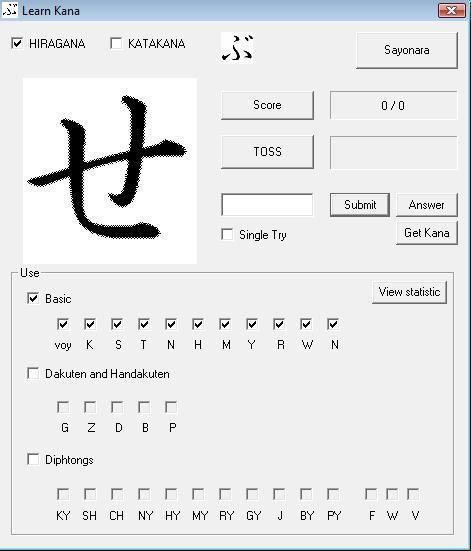 Posts: 4
Joined: Mon 09.29.2008 7:19 pm
---
You can down load it from various sources
inlcuding this one
which I located with a quick Google search.
Jath wrote:As the title says .....
The title is very unhelpful and this thread, IMHO, is in the wrong forum as it relates to a download from this site and not a discussion on the topic of the Japanese language. Would be a better fit in the
Learning Materials Reviews & Language Learning tips
thread
Don't complain to me that people kick you when you're down. It's your own fault for lying there
Posts: 3577
Joined: Tue 07.11.2006 10:48 pm
Location: Australia (SA)
Native language: English (Australian)
Gender: Male
---
Yeah I honestly didn't know where to post this. I was looking through the forum areas and couldn't find an appropriate place pointing to downloads.

I did search google too, and I actually didn't see it. Clicked on multiple links and nothing. Weird. Ohwell.
Posts: 4
Joined: Mon 09.29.2008 7:19 pm
---
---
Return to Learning Materials Reviews & Language Learning tips
Who is online
Users browsing this forum: No registered users and 5 guests