Hello, I was just wondering if I could challenge someone to translate this for me. It is a vintage shawl/scarf a friend gave to me, and I know only two kanji off the top of my head! LOL I know. It's sad.
I *think* it says love 愛 in here a couple of times, but I would like to know what the rest of it says.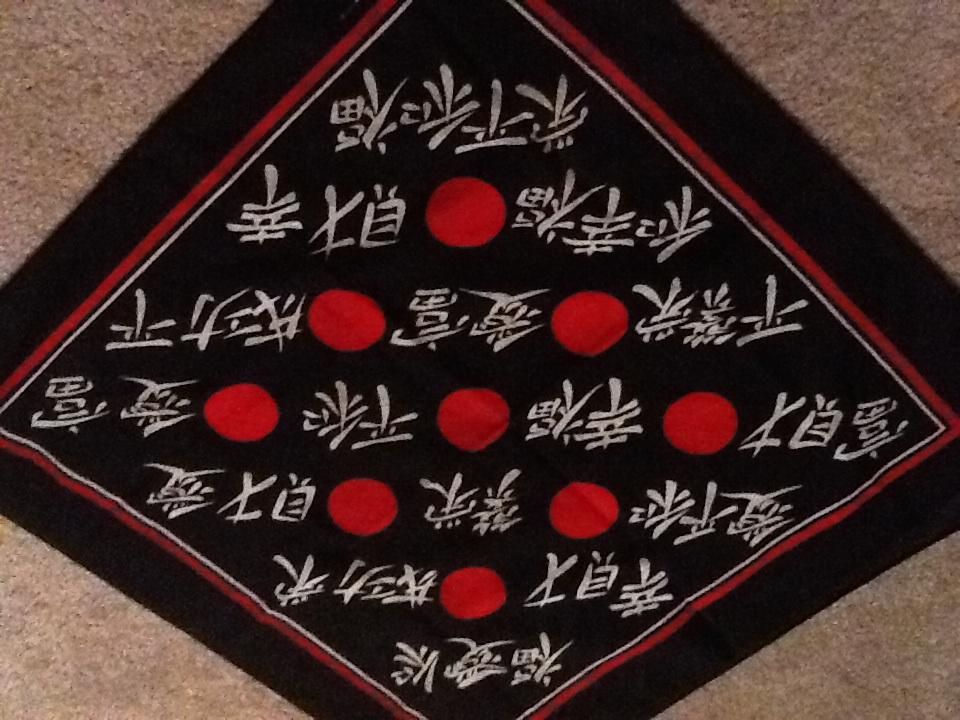 Please, I'd appreciate it! Thank you.