View topic - Lyrics to Japanese songs... Written in Japanese?
Where can I get lyrics to japanese songs which are not written in romanji or just translated into english? In
http://www.google.co.uk
id just type 'lyrics' on the end of the song name... For
http://www.google.co.jp
or another japanese search site... what could I add to get lyrics for japanese song lyrics?
Kodi
---
Try searching Kanji lyrics. I found quite a few places with lyrics not translated. Hope this helps
Man, what a day.
Posts: 10
Joined: Mon 01.24.2005 11:21 am
---
It really depends on the particular song or band. Some fan sites, like one for Dir en Grey that I recently came across, supplied lyrics in all forms. However, those are few and far between...

You might want to look for a good translating site where you can cut and paste text and have it translated to Kanji. I found one that did the opposite, translate Kanji into english, so I'm sure there are a few out there.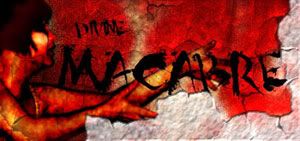 Posts: 12
Joined: Sat 05.28.2005 11:01 am
---
Ok someone on the chat room helped me on this one too.

Aparently: 歌詞 means 'lyrics'. In some way anyway. It has worked for finding the lyrics for what I wanted anyway. It's just hard for me navigating though japanese websites still though =P
Last edited by Kodi on Sat 05.28.2005 7:31 pm, edited 1 time in total.
Kodi
---
Best blond moment (said to a Japanese person):
\"Can you understand Anime without the subtitles on?\"
*sigh* I wish
I
could claim that one!
Posts: 24
Joined: Sun 07.10.2005 6:57 pm
---
---
I too have to recommend animelyrics.com..I've been workin with them for years now. Their J-Pop and other genre sections are also pretty extensive, so it isn't just anime themes. However, the great thing about it is all lyrics are submitted and requested by the fans on the forums. So if there is a certain song you want done, you can request it on the forums. If they don't have what you're looking for, the least you can do is post on the forums to ask the many translators there for some more help.
Posts: 123
Joined: Wed 04.06.2005 9:37 am
---
---
Return to Japanese General Discussion
Who is online
Users browsing this forum: No registered users and 11 guests