[et_pb_section bb_built="1″ _builder_version="3.0.98″ background_size="initial" background_repeat="repeat-y" custom_margin="0px||30px|" custom_padding="0px||0px|" inner_shadow="on"][et_pb_row _builder_version="3.0.98″ make_fullwidth="on" make_equal="on"][et_pb_column type="4_4″][et_pb_code admin_label="Breadcrumbs" _builder_version="3.0.97″][wpseo_breadcrumb][/et_pb_code][/et_pb_column][/et_pb_row][et_pb_row make_fullwidth="on" custom_padding="0px||0px|" custom_margin="0px||0px|" make_equal="on" _builder_version="3.6″][et_pb_column type="1_4″][et_pb_text admin_label="Beginners Lessons" disabled_on="on|on|" _builder_version="3.7″ module_alignment="left" custom_padding="30px|10px|15px|10px" saved_tabs="all" global_module="34978″]

BEGINNERS LESSONS

[/et_pb_text][/et_pb_column][et_pb_column type="1_2″][et_pb_text admin_label="Edit Content Here" _builder_version="3.7″ parallax="on" border_radii="on|1px|1px|1px|1px" border_color_all="#096096″ module_alignment="left"]
New to Japanese Advice
Some basic advice for beginners just starting out with Japanese

Learning a foreign language is a fantastic journey. It can however be intimidating at first. But if you are diligent, the intimidation quickly turns into excitement!
Basically the majority opinion for beginners is: 1) get a textbook and 2) learn Hiragana (& Katakana)
DON'T BREAK OPEN THE PIGGY BANK!: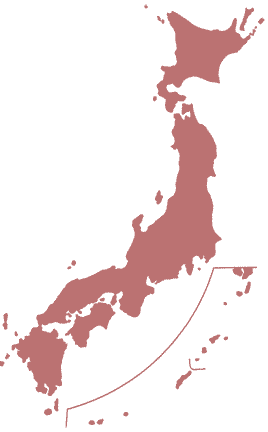 There are tons of resources for learning Japanese (and other languages) avaliable FREE on the web and elsewhere. Buy a good textbook to follow, but resist the temptation to go overboard and buy anything that says 'Learn Japanese'. Genki is undoubtedly the most popular now, but read about the pros and cons on many textbooks by our own Infidel. After you have a good textbook in hand, look around! The internet is full of good, FREE information ( and much bad, free information also!). If you don't live in Japan, find an exchange student and make him or her a conversation partner. Foreign students are often very eager to practice English and they will trade off by speaking a little Japanese with you.

A few Popular Textbooks
(Click to read about each one)

Take a look at our online shop for more recommendations

"Japanese is one of the most difficult languages in the world!"

So, why should you study Japanese?

If you make the language fun the ease or difficulty of learning the language really is not a factor.

Let's look at the Japanese language:

Written Japanese consists of 3 writing systems

When writing, all three systems are mixed together. This may sound frightening to the new student, but there are specific rules they follow. For example: Kanji are used mainly for the roots of words and the rest of the word is Hiragana. (An English illustration: the root of 'establishment' is 'establish' which would be written in Kanji, the left over 'ment' would be written in Hiragana.) Foreign loan-words are almost always written in Katakana.

HOW CAN THIS SITE HELP ME?

Well, first you may want to take a look at our introduction to Japanese video:

Then take a little 10 question quiz to test your basic knowledge of Japanese! You may be surprised! Also there is a 15 minute crash course into Japanese here (includes the above video)

To begin your official Japanese language studies, I suggest starting with Hiragana (unless you are going to Japan soon, in which case Katakana may perhaps be more immediately useful). For Hiragana go here . It is possible to learn in as short as 2 weeks if you study & review everyday.

After that find stuff that interest you, whether it be here or elsewhere (we prefer here of course!). The purpose of this site is to encourage people to learn interesting Japanese together. Pop into the forums and introduce yourself. If you have any questions many people on the forums will be happy to help, but please do a quick search to see if your question hasn't already been answered a hundred times. 🙂






Here are a few pages that are of interest to the beginner:

ESSENTIAL FREE SOFTWARE:

Most of all HAVE FUN WITH JAPANESE!

What to do Next?

See our Japanese in 15 minutes page

[/et_pb_text][et_pb_text admin_label="Beginners Lessons Mobile Menu" disabled_on="off|off|on" _builder_version="3.7″ module_alignment="left" custom_padding="30px|10px|15px|10px" disabled="off" saved_tabs="all" global_module="34977″]

BEGINNERS LESSONS

[/et_pb_text][et_pb_text admin_label="Content Ad" _builder_version="3.6″ saved_tabs="all" global_module="34400″]

Love TheJapanesePage.com? Help sponsor us for even $1 and get exclusive content, and early access to Makoto e-Zine Japanese Lessons and Readers on Patreon. Click the image below to learn more.

[/et_pb_text][et_pb_text admin_label="Enjoy & Happy Sharing!" _builder_version="3.0.98″ background_layout="light" text_font="Dancing Script|700|||||||" text_font_size="41px" text_text_color="#096096″ saved_tabs="all" global_module="30020″]

Enjoy & Happy Sharing!

[/et_pb_text][et_pb_sidebar admin_label="Social Share" _builder_version="3.0.97″ area="et_pb_widget_area_9″ orientation="left" show_border="off" background_layout="light" header_font="||on||||||" /][et_pb_comments _builder_version="3.0.106″ show_avatar="on" show_reply="on" show_count="off" background_layout="light" header_font_size_tablet="51″ header_line_height_tablet="2″ custom_button="off" button_icon_placement="right" /][/et_pb_column][et_pb_column type="1_4″][et_pb_sidebar area="sidebar-1″ show_border="off" _builder_version="3.6″ border_radii="on|0px|0px|0px|0px" header_font="|700|||||||" header_text_color="#ffffff" background_layout="dark" body_text_color="#2ea3f2″ header_text_align="center" saved_tabs="all" global_module="29980″ /][/et_pb_column][/et_pb_row][/et_pb_section]