Alexa! Speak Japanese.
Did you know you can set your Alexa device to answer in Japanese? Same thing with Siri and other AI assistants. While I am certain these commands work for other devices, let's look at Alexa specifically.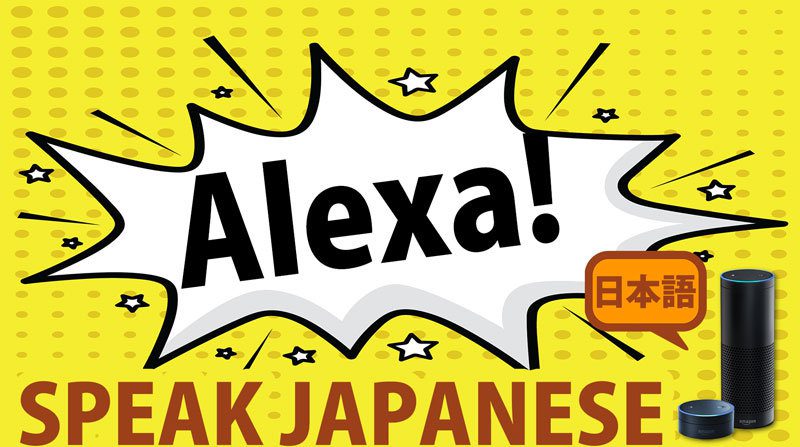 ---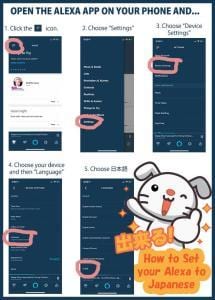 SETTING UP ALEXA IN JAPANESE
If you have a newer Alexa device, you should be able to set it to Japanese using your Alexa App. First generation Echos do not support Japanese, unfortunately.
Open the Alexa App on your phone.
Click on the bar icon to the top left and choose "Settings"
Choose "Device Settings"
Choose "Language"
Choose "日本語"
---
JAPANESE ALEXA COMMANDS
COMMON ALEXA COMMANDS
Shut her up!
---
TIME
Most commands have a shortcut which usually can be used in casual speech anyway. For example, to ask for the time, you can just say:
---
WEATHER
Other weather questions
---
MUSIC
---
TIMERS AND ALARMS
---
INFORMATION
Just as you would in English, ask Alexa trivia, like how tall is Mt. Fuji or Who invented the light bulb.
---
MATH
---
NEWS
To get Japanese news, you'll need to find and enable the country/ language specific skill in the app and then add it to your briefing.
---
FUN
---
Learn More:
Alexa commands in Japanese: (most of the above was taken from this page)
Alexa commands in English: